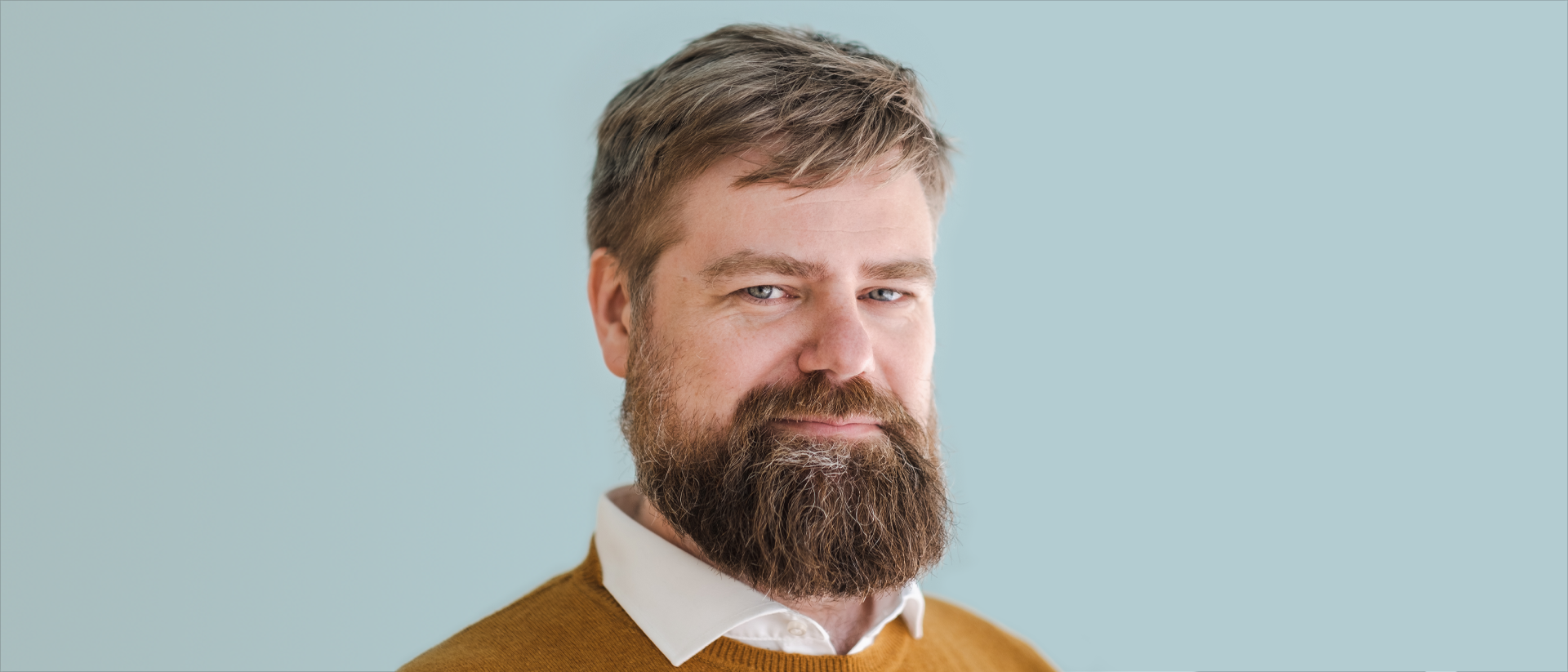 Click on a button to jump to that section.
I try to create a better version of myself in my music.
Where my person tends to be restless, babbling and have an active inner life, my music is controlled, simple and merciless in its expression.
In my pieces, I work with obstructions and very strict rules. These rules can define the use of very limited pitch material and form elements that find their roots in mathematical proportions or works written by historic composers.
This way of working may sound inflexible to some, but when I plunge into the confines of these strict rules, I'm set free to push the material to its limit and create new possibilities within the limitations.
As my compositions can centre around exclusive use of a single pitch, the creative process brings me into intimate contact with the material, the musicians and the audience.
When I write for an individual, whom I don't know well, part of the creative process is getting to know them.
I want to discover what their raison d'être is – their purpose of being here in this world and what fascinates them – both as human beings and musicians.
These ongoing conversations and interviews generate a source of shimmering and vibrant artistic material of timbres, spaces, pitches and form.
This is material that connects to the musicians' and my own personal stories, doubts, strengths and vulnerabilities – something that I expose glimpses of in the works I write.
I believe it's in a person's strengths and vulnerabilities that we truly connect to and understand them.
Allan Gravgaard Madsen, January 2022
Participated in workshops with
Here are examples of orchestras, chamber music groups and conductors with whom I have been so fortunate to work:
Jens Cornelius, Danish Broadcasting Corporation's P2, December 11th 2016:
"The medieval advent hymn "Veni, veni Emmanuel" is sung in a new, very nice arrangement by Allan Gravgaard Madsen – a coming Danish choral classic?!"
Esben Tange, liner notes, Langgaard: Music of the Abyss:
"Allan Gravgaard Madsen's transcription for the Esbjerg Ensemble's members adds new dimensions to this inner tension. […] The restless manic repetitions in the second movement have a more all-encompassing character because of the strengthened instrumental setting."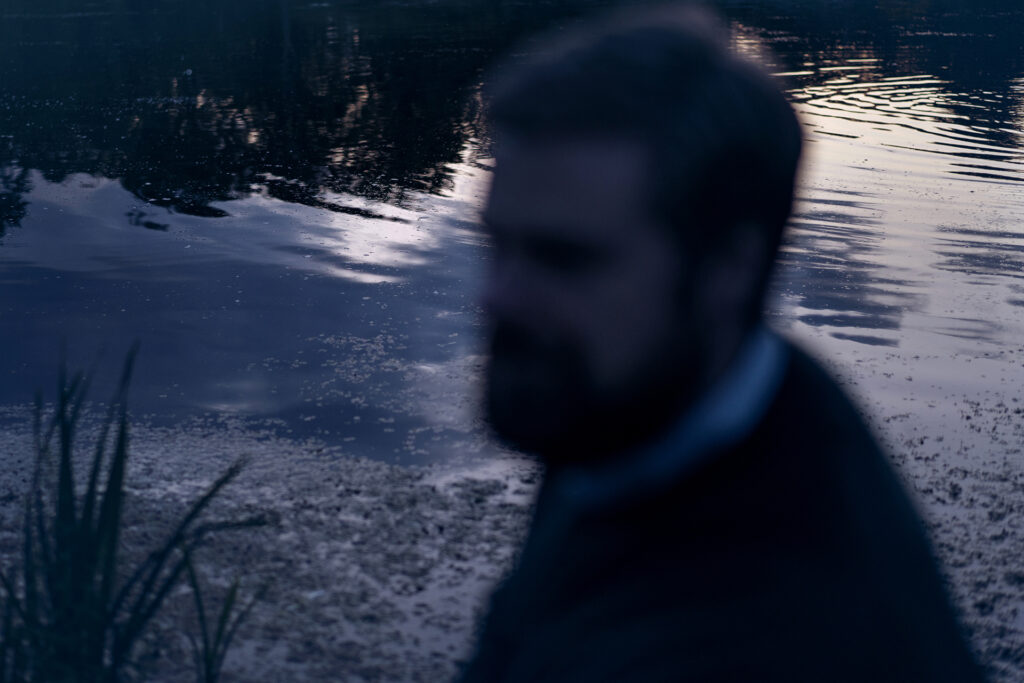 Music Committee, Danish Arts Foundation, November 2019:

"[…] Hypnotic. […] Allan Gravgaard Madsen has created a deeply fascinating work, which embodies compositional control and uninhibited sound beauty that can only awake enthusiasm."
experience as curator and organisator
I was the artistic director of Århus Sinfonietta from 2017-2020. Here I focused on artistic diversity, local and regional community and mentorship. In connection to Århus Sinfonietta's 30th anniversary season, I commissioned 30 new works by composers from diverse genres.
I initiated the Panorama Festival in 2015. The festival took place the 27th and 28th of June 2015 and was arranged in collaboration with The Royal Academy of Music, Aarhus, and Århus Sinfonietta. The festival focused on works by four graduating composers and in four concerts over 20 pieces were performed and / or premiered by Ensemble Apparat (DE), Njyd Quartet (DK), Trio Colore (DK), Århus Sinfonietta (DK) and over 13 guest musicians. The festival was repeated in 2017 and with collaboration with AUT in 2018. From 2019 the festival will be organised by the students in the composition department.
From 2014 to 2017 I was a guest curator at the online radio channel The Lake. The Lake is initiated, driven and curated by Mads Brauer, Casper Clausen, Rasmus Stolberg, Jan Høgh Stricker and Kasper Vang, with the aid of a long list of kind contributors and collaborators.
From December 2012 to June 2013 I was the co-initiator and co-artistic director of the #-concerts, which were monthly informal and admission free concerts with contemporary music on different venues in Aarhus.
I was the Vice Chairperson of the Board of the Danish branch of the Young Nordic Music Days / UNM DK, Ung Nordisk Musikfestival Danmark from 2012 to 2014, after which I became Chairperson and Festival Director from 2014 to 2016. The Young Nordic Music Days was first held in 1946, which makes it one of the oldest festivals for new music in the North. Iceland, Norway, Sweden, Finland and Denmark act as alternating hosts and Denmark hosted the festival for its 70th anniversary in 2016 with nine concerts including symphonic, chamber and vocal music plus installations and opera. The festival also included five talks on the festival theme Togetherness.
I was a board member of the Danish national centre for contemporary, experimental music, sound art and classical music, SNYK, from 2011 to 2015.
For 10 years (2008-2018), I was a board member of AUT, Aarhus Unge Tonekunstnere. Chairman from 2017 to 2018. AUT is a nonprofit organisation for sound arts founded in 1966. It focus on concerts and events with a broad repertoire of both local and international contemporary sounds. Amongst other things, I was the initiator of an annual call, which received submissions from 30 countries in 2014, and the curator for AUT's three anniversary collaborations with Aarhus Symphony Orchestra in 2016. One of these concerts featuring works by Mathias Monrad Møller, Lasse D. Hansen, Anna Thorvaldsdottír, Rasmus Zwicki and Simon Steen-Andersen was highlighted as Best Classical Concert of 2016 by Danish newspaper Politiken in January 2017.
Thomas Michelsen, Politiken, June 4th 2020:
"[Gravgaard Madsen] shows just how brilliant he is, when he creates music based on Bach's 18th century material."
photo: Agnete Schlichtkrull
Erling Østergaard, rejserier.dk, October 3rd 2020:
"A really weird experience."
I'm a regular guest on the popular Danish TV-quiz show, Den Klassiske Musikquiz, where two teams of experts duel in a quiz about works by classical composers accompanied by the Danish National Symphony Orchestra and chamber ensembles. In 2021, the show received the award for Best Game Show at TV-Prisen 2021, the official Danish TV-awards.
In the spring of 2022, the Danish Broadcasting Corporation aired Operarejsen, an 8-episode TV-series about opera, where I travel through Europe with Rasmus Bruun and Frederik Cilius and visit some of the major European opera houses. A second season with 7 episodes was aired in March 2023. In 2023, the first season was nominated for two awards at TVprisen: Best New Concept and Best Character Driven Show.
Taktløs was a radio show, that premiered February 8th 2015 on the Danish Broadcasting Corporation's channel for classical music P2. I was involved with the development of the show together with Frederik Cilius, who I also co-hosted with. You can podcast the 19 episodes here! (in Danish)
From September 2013 to December 2014, I was a regular guest on Cilius-Patruljen, a radio show that aired on the Danish Broadcasting Corporation's channel for classical music P2. I was involved with the development of the show together with the host Frederik Cilius and a team of young musicians, who was alternating guests. Listen here!
As the character Speaker-Allan, I have done radio announcements and content for the multi-award winning political satire radio show Den Korte Radioavis since its launch in February 2015 on Radio24syv. It was broadcasted every weekday from 12:05pm to 1pm until January 2018.
From January 2018 to December 2018, the show changed name to Den Korte Weekendavis and was broadcasted every Friday from 12:05pm to 2pm. From January 2019 the show changed back to its original concept and ran until October 31st 2019 having produced over 655 hours of live-radio.
The show resurfaced on March 27th 2020 in a new temporary format, Den Korte CoronAvis, focusing on the current COVID-19 pandemic. A new episode was released online every day Monday to Friday ending with the last episode May 1st 2020.
In July 2021, the show returned as Den Korte Podcast with a weekly episode. Besides performing as the character Speaker-Allan and making content for the show, I was asked to compose new jingles for the show which were recorded by the Copenhagen Brass Quintet.