ALLAN GRAVGAARD MADSEN (b. 1984)
composer · arranger · curator
Allan Gravgaard Madsen's works are "poetically insistant" in their exploration of the tension between standstill and movement. The works consist of a micro world of sounds, sparse textures and limited musical material in which attention are drawn to the physical aspects of the classical instruments used in the composition.
Often you can hear noise, air, dampened sounds combined with harmonics, pitch in extreme registers, multiphonics and other extended techniques to create a subtle universe in which one can make out traces of the strict structures underpinning the sonic surface.
Allan Gravgaard Madsen's music has been performed internationally by Aarhus Symphony Orchestra (DK), Danish National Symphony Orchestra, ensemble recherche (DE), JACK Quartet (US), Mimitabu (SE), SCENATET (DK), Current Saxophone Quartet (NO), Ensemble Lemniscate (CH), Ensemble Musiques Nouvelles (BE), Aksiom (NO) and many more.
He has been active in many corners of the Danish music scene. He has worked cross-genre with artists like Efterklang, Annika Aakjær and Troels Primdahl and for 10 years he was a part of the nonprofit organisation for music and sound art in Aarhus, AUT (founded in 1966).
He is a former board member of SNYK and Young Nordic Music Days (UNM) and he has also co-hosted the radio show 'Taktløs' on P2, the Danish Broadcasting Corporation's channel for classical music.
Since September 2014 he has been a guest curator at the online radio channel The Lake and in 2018 he was invited to be the new artistic director of Århus Sinfonietta.
He has received a 1-year work grant from the Danish Arts Foundation in 2019, Talent Prizes from Léonie Sonning Music Fond (2017) and Carl Nielsen & Anne Marie Carl-Nielsen's Grant (2016) as well as a Special Recognition from the Danish Arts Foundation for his double concerto Nachtmusik (2019) and the symphonic song cycle BEINTA (2016), which he shared with his co-composer Anna Katrin Øssursdóttir Egilstrøð.
In 2013 he was awarded the Danish Composers' Society Prize and selected for the prestigious Next Generation-programme at Donaueschinger Musiktage with his piece TanzSuite in 2015.
He studied composition at the Royal Academy of Music, Aarhus, with Simon Steen-Andersen, Niels Rønsholdt and Joanna Bailie including additional master classes with François Sarhan, Stefan Prins, Rasmus Zwicki, Isabel Mundry and Juliana Hodkinson.
From 2018 to 2022 Allan Gravgaard Madsen will be the composer-in-residence at the Aarhus Symphony Orchestra during which he is commissioned to write four orchestral pieces.
Recent projects include Ouvert' for orchestra (premiere October 2020) and the project Recomposed Music Matters with ensemble recherche and sound artist Morten Riis developed for Foreningen 458.
Radiojournalist Mikkel Bøgeskov Andersson followed my work with my double concerto, Nachtmusik, for 1,5 year – from the first meeting with the two soloists Christina Åstrand (violin) and Per Salo (piano) to the first rehearsal with the Danish National Symphony Orchestra three days before the premiere September 5th 2019 with Ryan Bancroft conducting.
The 65-minutes long podcast is in Danish, but if you want to give it a listen anyway you can do it on the link below.
Works performed by Aarhus Symphony Orchestra, Danish National Symphony Orchestra, ensemble recherche (DE), JACK Quartet (US), Cikada ensemble (NO), Mimitabu (SE), Current Saxofonkvartett (NO), Pärlor för Svin (SE), Esbjerg Ensemble (DK), Århus Sinfonietta (DK), Aksiom Ensemble (NO), echtzeitEnsemble (DE), SCENATET (DK), Ensemble Lemniscate (CH), Kollektiv Totem (CH), Ensemble du Bout du Monde (CH), Viborg Domkantori, PianoRAMA, Lydenskab Ensemble, Bjarke Mogensen, Toke Møldrup, Trio Colore among others.
I have worked with artists across genres and disciplines, like Efterklang, Annika Aakjær, Thomas Eiler, BigBand Revisited, TopGunn, The Minds of 99, Troels Primdahl (choreograph/director) and more.
Participated in workshops with Esbjerg Ensemble (2007/2010), Århus Sinfonietta (2011/2013), Silesian String Quartet (2011), ensemble recherche (2013, 2014-2015) and Aarhus Symphony Orchestra (2013).
Represented by Edition·S.
Composer-in-Residence @ Aarhus Symphony Orchestra (2018-2022)
I have received arrangement commissions from The Danish Sinfonietta, Danish Broadcasting Corporation, Viborg Domkirke, Esbjerg Ensemble and others and my arrangements have been performed by Viborg Domkirkes Kor, Det Jyske Ensemble, Sønderjyllands Symfoniorkester, Det Jyske Musikkonservatoriums Kammerkor, Cæciliakoret Aarhus, Aarhus Universitetskor, Vokalgruppen Concert Clemens, Aarhus Domkirkes Kantori, Aarhus Studiekor, Riddarholmens Kammerkör, Trio Misto and many more.
experience as curator and organisator
Presented a Talk @ Faculty of Music, University of Cambridge in February 2019.
Member of the Admissions Committee at the Danish Composers' Society from 2017 to 2021.
Part-time lecturer in the subject entrepreneurship for composers at the Royal Academy of Music, Aarhus, from August 2017 to June 2018.
Artistic Consultant for Århus Sinfonietta 2017. Artistic Director from 2018.
Initiated the Panorama Festival in 2015. The festival took place the 27th and 28th of June 2015 and was arranged in collaboration with The Royal Academy of Music, Aarhus, and Århus Sinfonietta. The festival focused on works by four graduating composers and in four concerts over 20 pieces were performed and / or premiered by Ensemble Apparat (DE), Njyd Quartet (DK), Trio Colore (DK), Århus Sinfonietta (DK) and over 13 guest musicians. The festival was repeated in 2017 and with collaboration with AUT in 2018. From 2019 the festival will be organised by the students in the composition department.
From September 2014 guest curator at the online radio channel The Lake. The Lake is initiated, driven and curated by Mads Brauer, Casper Clausen, Rasmus Stolberg, Jan Høgh Stricker and Kasper Vang, with the aid of a long list of kind contributors and collaborators.
From December 2012 to June 2013 co-initiator and co-artistic director of the #-concerts, which were monthly informal and admission free concerts with contemporary music on different venues in Aarhus.
From 2012 to 2014 Vice Chairman of the Board of UNM DK, Ung Nordisk Musikfestival Danmark. Chairman from 2014 to 2016. The festival was first held in 1946, which makes UNM one of the oldest festivals for new music in the North. Iceland, Norway, Sweden, Finland and Denmark act as alternating hosts and Denmark hosted the festival for its 70th anniversary in 2016 with nine concerts including symphonic, chamber and vocal music plus installations and opera. The festival also included five talks on the festival theme Togetherness.
Board member of SNYK from 2011 to 2015.
Board member of AUT, Aarhus Unge Tonekunstnere, from 2008 to 2018. Chairman from 2017 to 2018. AUT is a nonprofit organisation for sound arts founded in 1966. It focus on concerts and events with a broad repertoire of both local and international contemporary sounds. Amongst other things, I was the initiator of the annual call, which received submissions from 30 countries in 2014, and the curator for AUT's three anniversary collaborations with Aarhus Symphony Orchestra in 2016. One of these concerts featuring works by Mathias Monrad Møller, Lasse. Hansen, Anna Thorvaldsdottír, Rasmus Zwicki and Simon Steen-Andersen was highlighted as Best Classical Concert of 2016 by Danish newspaper Politiken in Janaury 2017.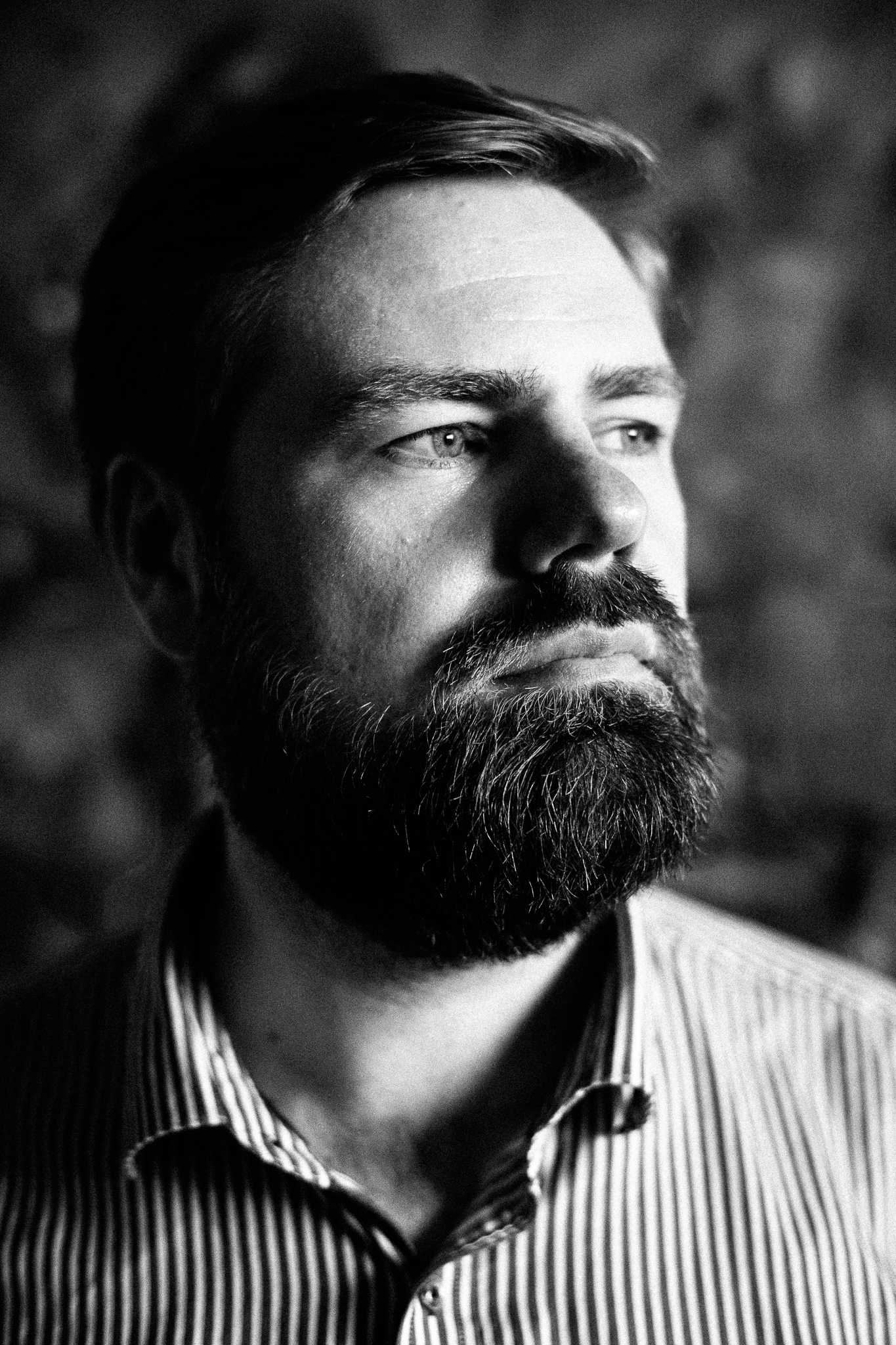 As the character Speaker-Allan, I have done radio announcements and content for the multi-award winning political satire radio show Den Korte Radioavis since its launch in February 2015 on Radio24syv. It was broadcasted every weekday from 12:05pm to 1pm until January 2018 after which the show changed name to Den Korte Weekendavis and was broadcasted every Friday from 12:05pm to 2pm until December 2018. From January 2019 the show changed back to its original concept and ran until October 31st 2019 having produced over 655 hours of live-radio.
The show resurfaced on March 27th 2020 in a new temporary format, Den Korte CoronAvis, focusing on the current COVID-19 pandemic. A new episode was released online every day monday to friday ending with the last episode May 1st 2020. Find it here.
Taktløs is a radio show, that premiered February 8th 2015 on the Danish Broadcasting Corporation's channel for classical music P2. I was involved with the development of the programme together with Frederik Cilius, who I also co-hosted with. You can podcast the 19 episodes here! (in Danish)
From September 2013 to December 2014 a regular guest on Cilius-Patruljen, a radio show that aired on the Danish Broadcasting Corporation's channel for classical music P2. I was involved with the development of this programme together with the host Frederik Cilius and a team of young musicians, who was alternating guests. Listen here!