First performance: Aarhus Symphony Orchestra conducted by Marc Soustrot, 01-02.10.2020, Symfonisk Sal, Musikhuset Aarhus, and Viborg Katedralskoles Hal.
Instrumentation: 3.2.3.2 / 4.3.3.(1) / timp / perc (2) / 12.10.8.6.4
Duration: ca. 6:30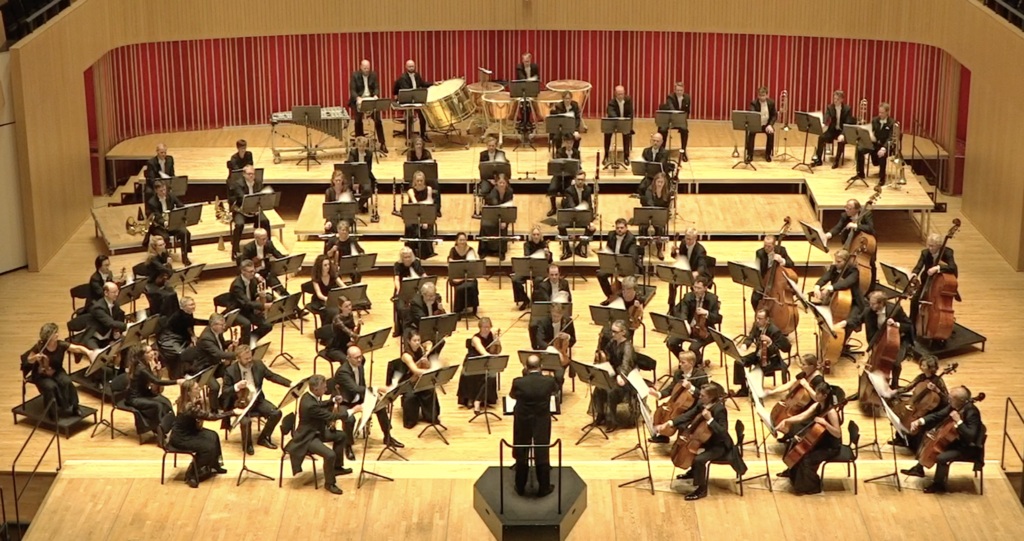 Ole Straarup, Stiften, October 2nd 2020:
"The opening measures, where the musicians turn pages in choreographed movements, have both a beautiful and surprising effect – to great delight for the audience."
Rachel Einarsson, Jyllands-Posten, October 2nd 2020:
"Ouvert' is Allan Gravgaard Madsen's first official work as composer-in-residence with the Aarhus Symphony Orchestra. And one just wants more of his sound universe after experiencing this world premiere."
Commissioned by the Aarhus Symphony Orchestra with support from the Danish Arts Foundation, Danish Composers' Society and KODA Culture.