BEINTA (2015-2016) for voice and orchestra
Commissioned by AUT – Aarhus Unge Tonekunstnere – for their 50th anniversary season.
Co-composed with Anna Katrin Øssursdóttir Egilstrøð.
First performance: Anna Katrin Øssursdóttir Egilstrøð (voice) and Jesper Nordin conducting Aarhus Symphony Orchestra @ Symfonisk Sal, Musikhuset Aarhus, 30.04.16.
Instrumentation: 3.2.3.2 / 4.3.3.1 / timp / perc (3) / harp / piano / strings
Duration: ca. 40:00
Released on CD and digital download by Dacapo Records April 1st 2022. A future vinyl release is in the making.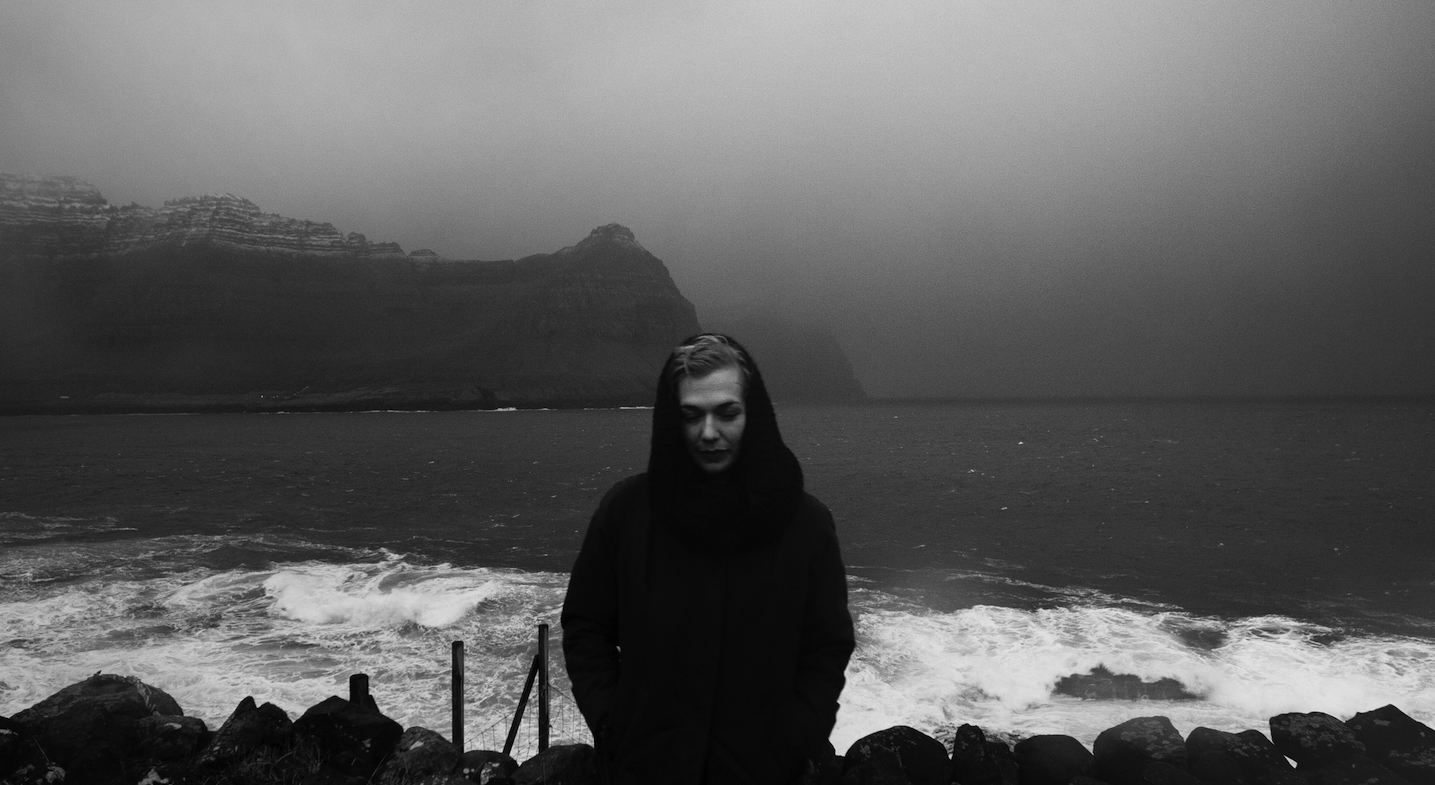 Nominated for the Faroese Music Awards 2023.
Nominated for a Carl Award 2017 by the Danish Music Publishers' Society.
Received a Special Recognition from the Danish Arts Foundation in 2016.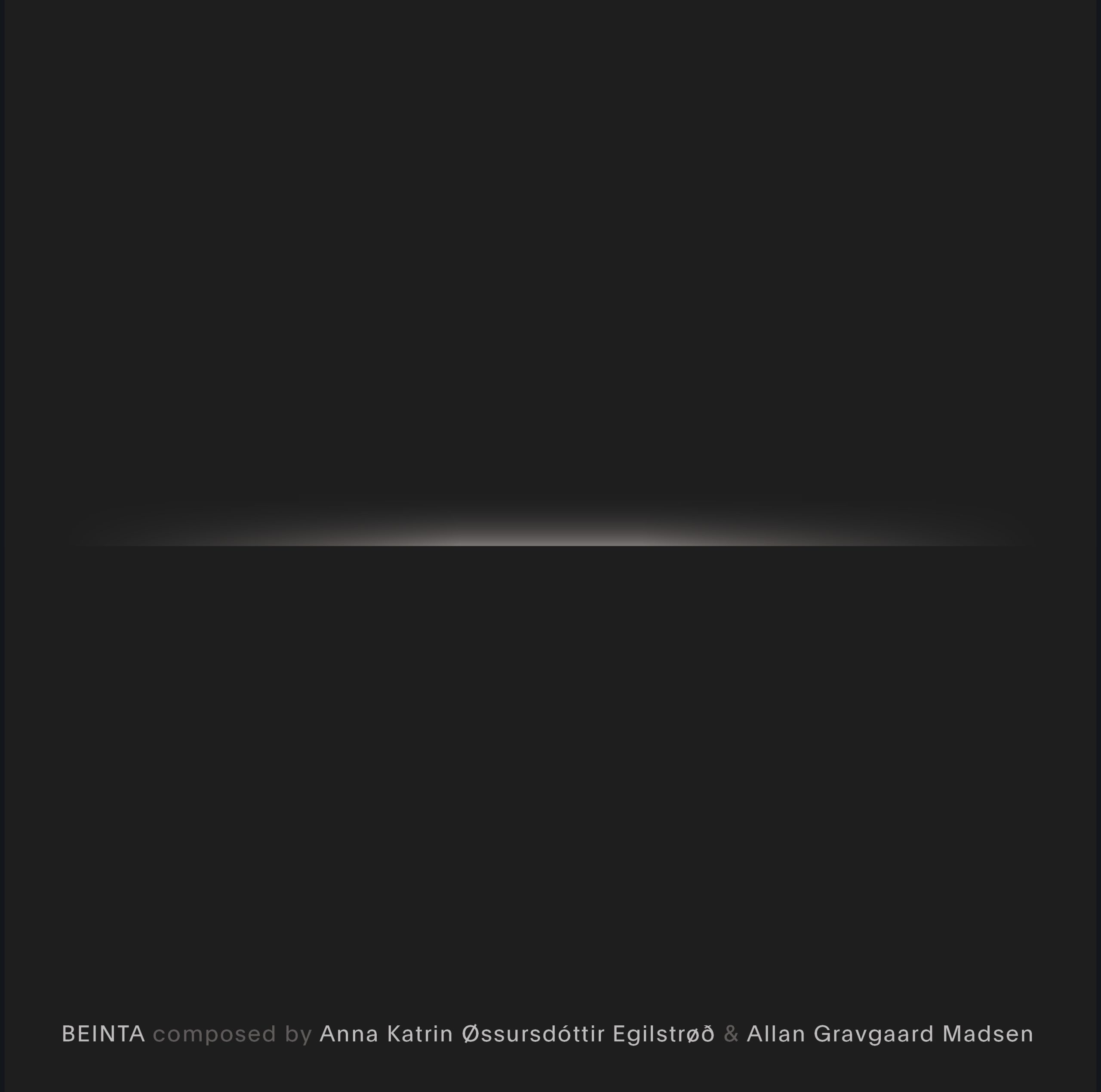 3 von jetzt, WDR 3 Tonart, April 28th 2022:
"Anyone who dares to take a look into the abyss of Beinta's soul will be rewarded with eerily beautiful moments of goosebumps."
Knút Háberg Eysturstein, Dimmalætting, April 14th 2022:
"It comes creeping towards you like a whirl at sea. […] The musical worlds become fused in the hands of Egilstrøð and Madsen, the symphony orchestra itself is softly mouldable in their hands. The instrumentation is vivid and playful, and contains an intense darkness when needed. […] Everything seems to be integrated, organic and a part of a whole. It is convincingly done considering the many different elements in the work."
Gregers Dirckinck-Holmfeld, gregersdh.dk, March 28th 2022:
"… a magical and swarming, yet immensely translucent piece of music […] Incredibly captivating to listen to […] Raging soundscapes are exploding to the imagery of the poems and the glowing repetitions. And vibrant, almost stagnant sounds, telling us about a human nature breathing with the powers of the ocean and the nature."
Music Committee, Danish Arts Foundation, December 2016:
"BEINTA is a captivating, beautiful and dramatic symphonic poem, liberated from the boundaries of genres and tradition. The orchestration creates a particularly deep perspective in the piece with surprising details and the voice fully integrated. The listener is surrounded by the piece, which frames the dramatic complexity of inner landscapes. It's tristesse and intriguing Nordic Noir."
Kristian Gull, Nordjyske Stiftstidende, May 2nd 2016:
"Once in a while you experience something that does not leave the body right away. Experiences that enter your body and shakes the soul. Such an experience was BEINTA at the SPOT Festival …"
Henrik Friis, Politiken, May 2nd 2016:
"It was grippingly beautiful in its simple combination of sound and image […] One must imagine a music that was full of activity and completely calm at the same time."
Ole Skaarup, Stiften, May 1st 2016:
"Very interesting and very skillfully done."