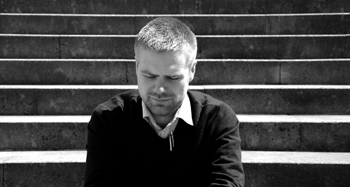 Biography for composer Allan Gravgaard Madsen:
1984:

Born

2004-2008:

Private studies in composition with Niels Rønsholdt.

2006-2008:

MGK-scholar in composition at Viborg Musikskole.

2008:

Started bachelor studies in composition at The Royal Academy of Music, Aarhus, with Simon Steen-Andersen.
Participated in workshops with Esbjerg Ensemble (2007/2010), Århus Sinfonietta (2011/2013) and Silesian String Quartet (2011).
Works performed by Esbjerg Ensemble, Det Jyske Ensemble, Rikke Simonsen, Viborg Domkantori, Trio Helios, PianoRAMA, Lydenskab Ensemble, Bjarke Mogensen, Toke Møldrup among others.

Board member of AUT, Aarhus Unge Tonekunstnere.
Board member of SNYK.
Vice Chairman of the Board of UNM DK, Ung Nordisk Musikfestival Danmark.

Press Material:
For more info please feel free to contact me at info@agm.dk