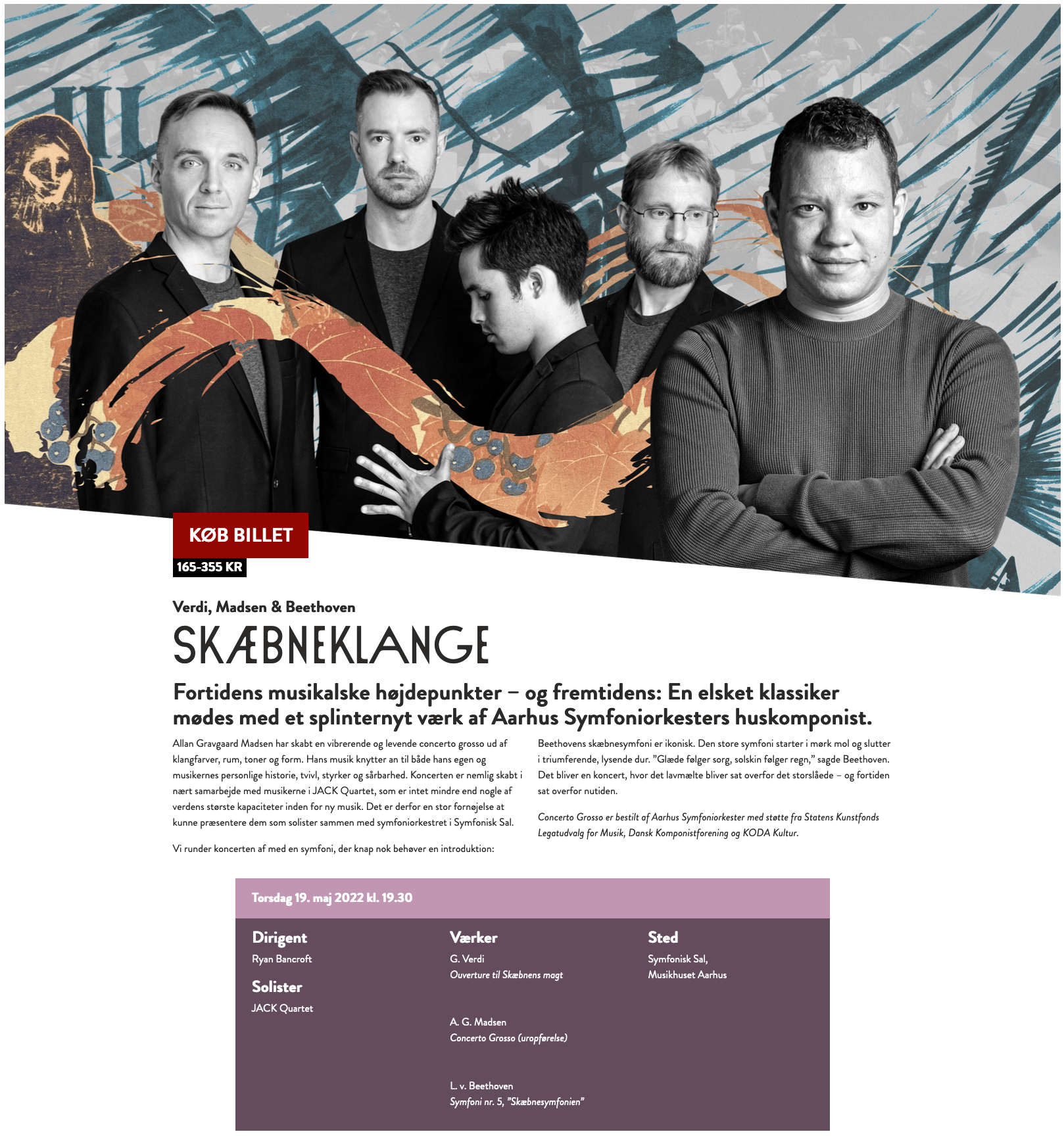 It's official!
My Concerto Grosso will be premiered May 19th 2022 by JACK Quartet with Ryan Bancroft conducting the Aarhus Symphony Orchestra!
Today, tickets went on sale for Aarhus Symphony Orchestra's 2021/2022 season and I hope you will put an X in the calendar and share the experience with me in Symphonic Hall, Musikhuset Aarhus!
It's going to be amazing!